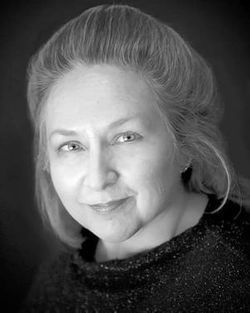 Cherie Bell, founder and executive director of News Junkies Inc., is a former award-winning journalist.  Her career included several Texas dailies and culminated at The Dallas Morning News.  She has won two Texas Associated Press Managing Editors Awards in feature series in print and broadcast journalism and a Texas Headliners Award for governmental affairs reporting.  Her second career is music teacher and choir director in the Dallas public schools.  She is certified to teach music and journalism, both lifelong passions.  She started News Junkies Inc. as an educational nonprofit in 2018.
ABOUT NEWS JUNKIES INC.
MOTTOS:     News, not views | Just the facts | News matters
DONATIONS:
News Junkies Inc. is a 501 (c) (3) public charity approved and recognized by the IRS.  All donations are tax deductible.  Click on this site's Donation page to link with PayPal for an easy electronic contribution.  Or search PayPal for News Junkies Inc. to contribute directly.
HOW TO CONTACT:
email Cherie Bell: cbell@newsjunkiesinc.com
LIKE US ON FACEBOOK: News Junkies Inc.
News Junkies Inc. is an official nonprofit authorized by the State of Texas and the IRS with 501 (c) (3) status as a tax deductible public charity.  Board members are Cherie Bell, Tracy Miller Morrow and Amy Garnica. Want to join the Board?  Email cbell@newsjunkiesinc.com.  News Junkies Inc. does not discriminate based on race, ethnicity, gender, sexual orientation, socioeconomic status, age or religion.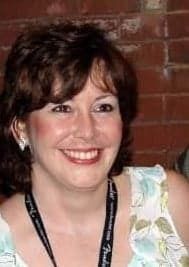 Tracy Miller Morrow, board member of News Junkies Inc., has 24 years in the broadcast news business, from radio to TV and internet reporting in the southern Oklahoma and north Texas region. Her experience includes news director, program director, promotions and music director, one of only 287 Gavin reporters. Her reports have been featured in The Oklahoma News Network and Discovery ID. A high-profile reporter in regional broadcast journalism, she was an on-air anchor for a public access cable company. "News is survival in this fast-paced environment," she says, "and getting the information to those who need it is sacred."  An Oklahoma native now residing in East Texas, she owns Wild Wind Entertainment, representing and promoting entertainers from Texas to Nashville.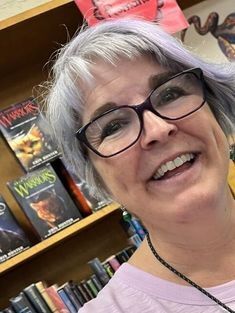 Amy Garnica, board member of News Junkies Inc., is a librarian in the Dallas public schools and a former elementary teacher. She is multi-faceted in all areas of media and educational technology.
About News Junkies Inc.
News Junkies Inc. is an educational journalism nonprofit founded by Cherie Bell.
MISSION
News Junkies Inc. advocates for journalism and journalists by:
Educational Workshops
We teach high school students the importance of journalism to American democracy.  Topics include: journalism in American history, news versus opinion, substantiating news & discerning fabricated and biased online reports.
 
Online news monitoring
Our website features a weekly News Digest of articles from various media representing journalistic reports.
 
Research articles
Our website features articles & interviews by the executive director as well as journalists, academic instructors & media experts who explore the present state, history & future of journalism & media as relevant to democratic governance.